Plan your holidays
The Best Hai Phong Activities
Find below a list of the top 9 things to do in Hai Phong to help yourself plan this trip better and make it more enjoyable than it would have been!
1. Cat Ba Island: Beach hopping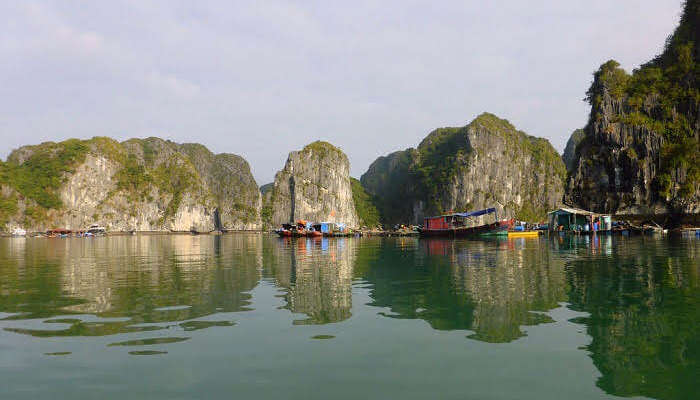 No tourist can ever visit Hai Phong without spending time at Cat Ba island which is pretty much the most famous attraction from Hai Phong! There are 367 islands in this stunning archipelago and Cat Ba stands out amongst all of them owing to its picturesque natural surroundings and calm weather which hovers around 25 degrees in summer. This is the perfect location if you want to go diving or swimming and there are three popular beaches for swimming that are frequented by many tourists because of the crystal clear water and seascape. Visiting this island is truly one of the most recommended things to do in Hai Phong Viet Nam.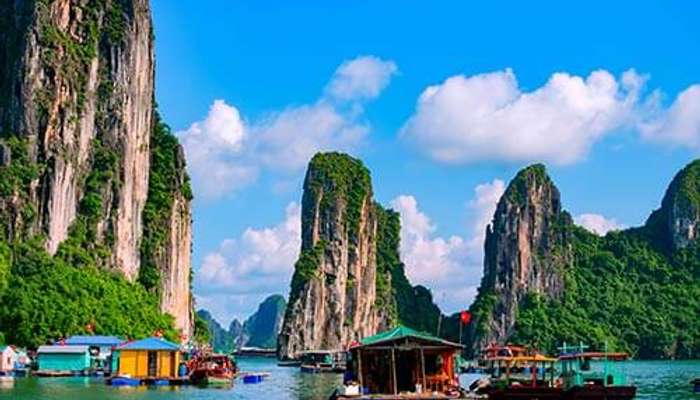 2. Hai Phong Museum: Peek into Vietnam's past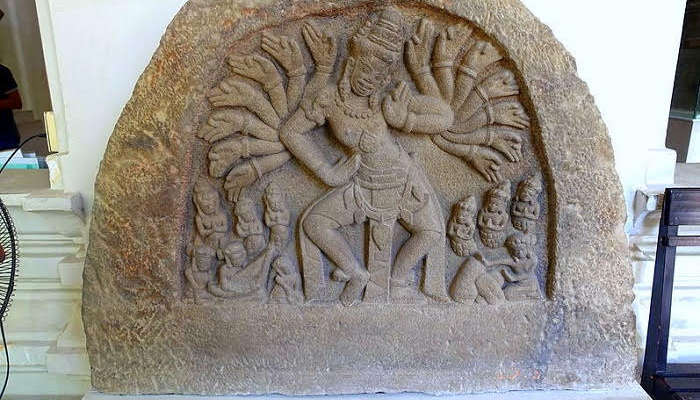 If you are wondering what to do in Hai Phong city, head to the Hai Phong Museum which was constructed way back in 1900 and features Gothic-style architecture. While the range of items displayed here is not exhaustive, it is very knowledgeable and gives one a deep look into what was the history of the city in ancient times. The timings of this museum are very different and hence the number of visitors flocking here will be fewer than other places, but it is a great museum to visit nonetheless!
Location: 11 Dinh Tien Hoang Street, Hong Bang District, Hai Phong 35000
Timings: 8 AM – 10:30 AM (Tuesday-Thursday) | 7:30 PM – 9:30 PM (Wednesday-Sunday)
Suggested Read: The Upright Vietnam Golden Bridge Is Leaving Its Travelers In Downright Awe
3. Municipal Theatre: Watch a show
One of the top things to do in Hai Phong is to watch a show at The Municipal Theatre or the Great Theatre which is located very conveniently, in the city center. This is a beautiful two-storied building which was built in 1904 and drew inspiration from French architecture with breathtaking interiors and a seating capacity of approximately 400 spectators. The entire feel of this place is very modern and features a big square, a pretty flower garden, water fountains and sparkling lights.
Location: 2 Hoàng Văn Thụ, Quang Trung, Hồng Bàng, Hải Phòng
Timings: 7:30 AM – 5 PM
4. Nghe Temple: Offer prayers
One of the best things to do in Hai Phong is to visit the Nghe Temple which is much more than a religious site and has a strong history attached to it. It was built in devotion to the founder of Hai Phong City, Le Chan. She was a remarkable individual who fought the war against China and was declared a Vietnamese heroine, along with other female soldiers. What was a small shrine initially was later rebuilt and expanded and continues to be an important site for many local worshippers.
Location: Me Linh Ward, Le Chan District
Suggested Read: Exciting Things To Do On A 6 Days Family Trip To Vietnam
5. Hai Phong restaurants: Enjoy street food
Being a coastal city, Hai Phong is known for another thing i.e. the lovely seafood here! Of all the popular dishes to try here, a few that you should definitely taste during your time there include Banh Da Cua which is basically a clear noodle soup with spinach, crab, onions and some other veggies. Other tourist favorites are Bun Ca, Nem Hai San etc. If you don't have deep pockets and a tight budget for the trip, forego the fancy and luxurious restaurants and settle for the many street vendors and find a seat to gorge on the lip smacking food here!
6. Tam Bac Lake
If you are thinking what to do at Hai Phong, head to the Tam Bac Lake which is located close to the old colonial quarter and enjoy a relaxing time there. In fact, it is a great destination in Vietnam to go fishing as well, for both beginners and experienced ones. The trees are perfectly lined along the banks of the lake and make it a perfect place to go for a walk.
Location: Ho tam Bac, Hai Phong
Suggested Read: 6 Temples In Vietnam That Are An Epitome Of Art, Architecture, And Excellence!
7. Du Hang Pagoda: Seek blessing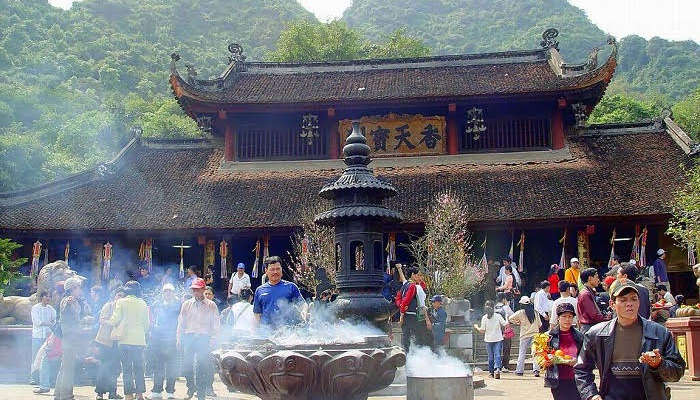 This popular Buddhist temple was established way back in the 17th century by the Ly Dynasty and has gone through many renovations over the years. Today as it stands, it features a pagoda, a bell tower, carvings of guardians, Buddha images, lovely gardens featuring a bonsai collection and some vintage articles. Visiting the Du Hang Pagoda is one of the most recommended things to do in Hai Phong city.
Location: 121 du Hang Street, Le Chan District, Hai Phong 35000
8. Do Son Beach: Stay in a seaside resort
If you are contemplating what to do in Hai Phong, head to Do Son which is a bustling coastal town in Hai Phong Province. This was once a well-known resort town during French colonial times and has many ocean-facing resorts and hotels today that make for a delightful stay. We suggest you to make bookings in advance because the resorts are mostly packed. You can also exchange your money at these resorts.
9. Trang Kenh: Explore
Last but not the least, visit Trang Kenh which is a beautiful landscape owing to the many historical as well as archaeological factors that have contributed to it. This place features limestone caves, rivers, hills and water with poetic natural scenery and hence, makes for the perfect location to get your camera and click postcard-worthy pictures!
Location: Haiphong